i3HUDDLE
Interactive meeting made easy
A plug-and-play total meeting room solution that allows you to focus on doing your job
i3HUDDLE reinvents your meeting experience
Walk up to the whiteboard, draw, annotate, share and convert
No training required
Straightforward and intuitive
i3HUDDLE – a simple, hassle-free meeting solution that connects people in a secure environment
Using i3HUDDLE
Online sales demos
Meetings with colleagues in another location
Web conferences or interactive meetings
i3HUDDLE – your efficient and secure meeting solution
Around your conference table or halfway across the world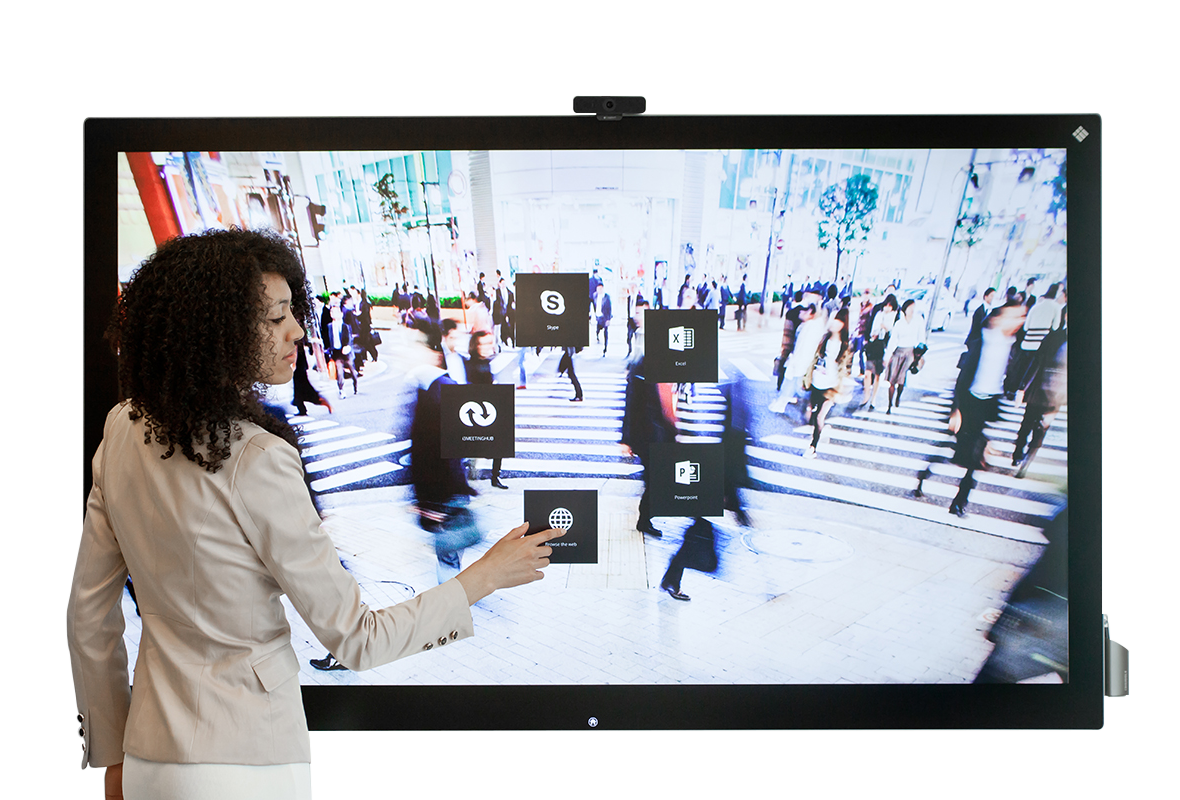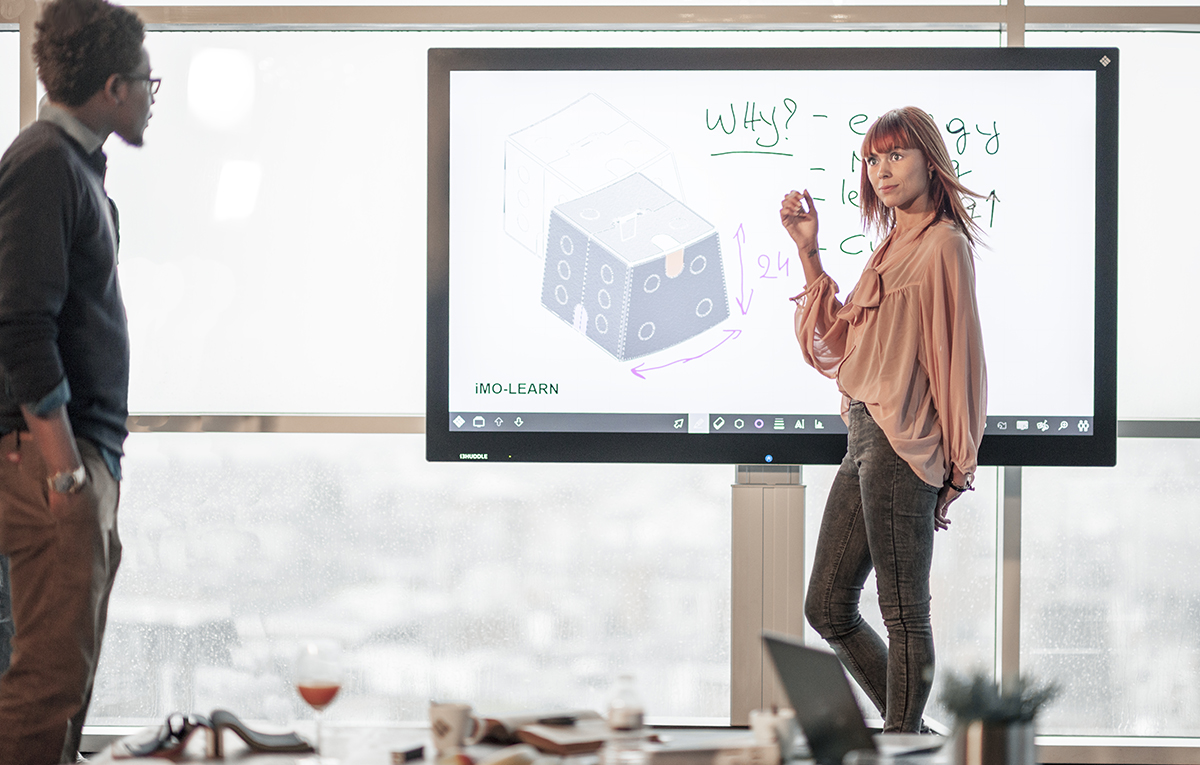 All-in-one meeting solution to enhance communication and collaboration
Integrates i3SYNC, i3NOTES as well as an optional button giving easy access to i3MEETINGHUB, Skype, Excel, PowerPoint and web browsing
Connects professionals in a secure environment
Offers V-Sense and C-Sense speed & precision
Facilitates online presentations, trainings or demos
Intuitive, no training required
Reduces travel time, increases efficiency, saves time

Wireless presentations with i3SYNC Full HD
Gain full control of your presentation and connect with your audience thanks to this compact and lightweight presenter tool.

Home button for easy navigation
The home button allows you to return to your main screen/home page, which features all the different options. Navigation has never been easier.

Connects your computer
Connect your computer easily and work interactively on the display.

Quick whiteboarding with i3NOTES
Use i3NOTES to make notes and draw ideas with digital ink.

Optional button
Connect, collaborate, share & store meeting sessions with:
i3MEETINGHUB, Skype, Excel, PowerPoint and web browsing.
i3MEETINGHUB
With its simple interface stripped to its bare essentials, i3 MEETINGHUB mimics the simplicity of traditional 'analogue' presentation tools that anyone can use. However, it is a powerful collaboration tool, allowing remote and local users to interact, brainstorm and present effortlessly.
i3HUDDLE with C-Sense technology
Flicking, dragging, pinching and swiping: these gesture-based actions come naturally to most of us nowadays. C-Sense Technology incorporates capacitive sensing, making it highly responsive, as it does not rely on pressure.
Main features
Multi-user interaction and up to 30 touch points
Extremely precise
Fast response
Very sensitive: even the slightest touch can register an input
Excellent optical performance (high transmissivity)
High durability
Platform independent
Increased product life span
Finger touch or stylus only